Andy and I have always felt like our home was too small; we are renters and have lived in a lot of different homes together.
One of our first homes was a 800 sq ft apartment. Our stuff overflowed the apartment and it always felt dirty and cluttered.
After that we moved to a large 3 bedroom, 1500 sq ft house. We traded our cluttered apartment for a much larger house that all of our stuff didn't even come close to filling. We lived there only a year, but I was on a constant mission to buy more stuff to fill the space and make if feel more homey.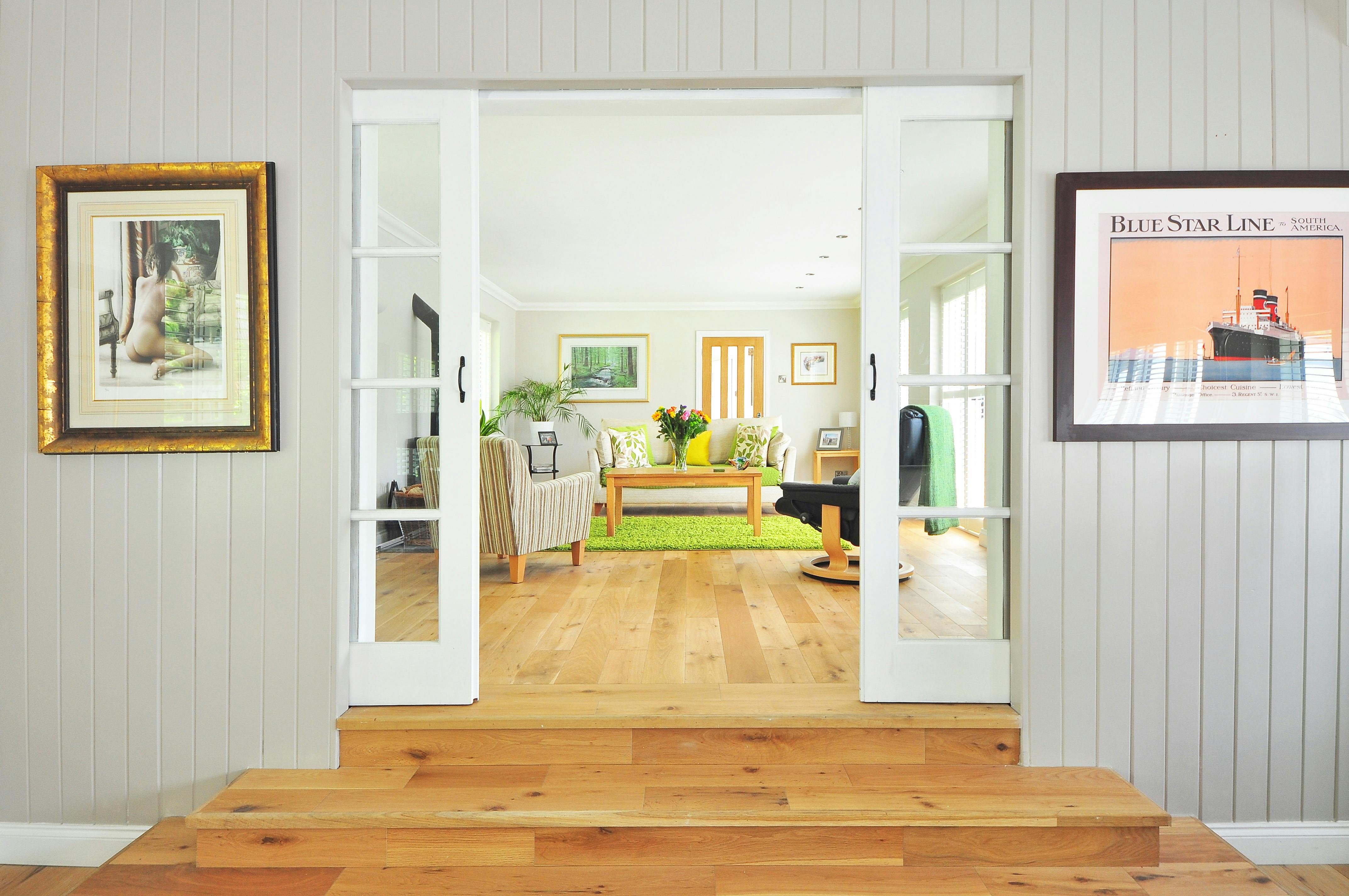 It wasn't until we were about to move again that we started to realize maybe it wasn't the size of our home that we were unhappy with, but the amount of stuff we owned.
Because of the high rental demand in the town we were moving to, we were forced (lucky enough) to get the first rental home we saw even though we were in competition with 8 other renters! This home was a mere 900 sq ft.
"Oh no, not again" we thought as we prepared to pack up our stuff and move back to a smaller house. We knew that there was no way all of our stuff was going to fit.
Plus, after moving for a 3rd time in 3 years, I was over packing up all of our stuff just to unpack it and not see it again for another year. It was then that we really started to evaluate why we had so much stuff and why we kept moving it from home to home to home even though we were always unhappy.
Before we moved, we ended up selling and giving away enough stuff so that we could order the same size moving truck that we used when moving to the big home.
Even though it had only been a year, we had managed to acquire a lot of stuff and therefore had a lot to sell and give away.
This was our first taste of the minimalism lifestyle, realizing that we didn't need more stuff or a bigger house to be happy.
Since the move we are constantly going through our belongings and have had a few additional spurts of downsizing. We have been reading books and blogs and watching videos regarding minimalism and know that is something we both truly want to dedicate our lives to; living simply, having less stuff, but having more life.
Feel free to follow along on this blog as we embrace minimalism and a simpler, happier life!