Almost by definition, living simply means living with less and therefore SAVING MONEY! And who doesn't want to save money?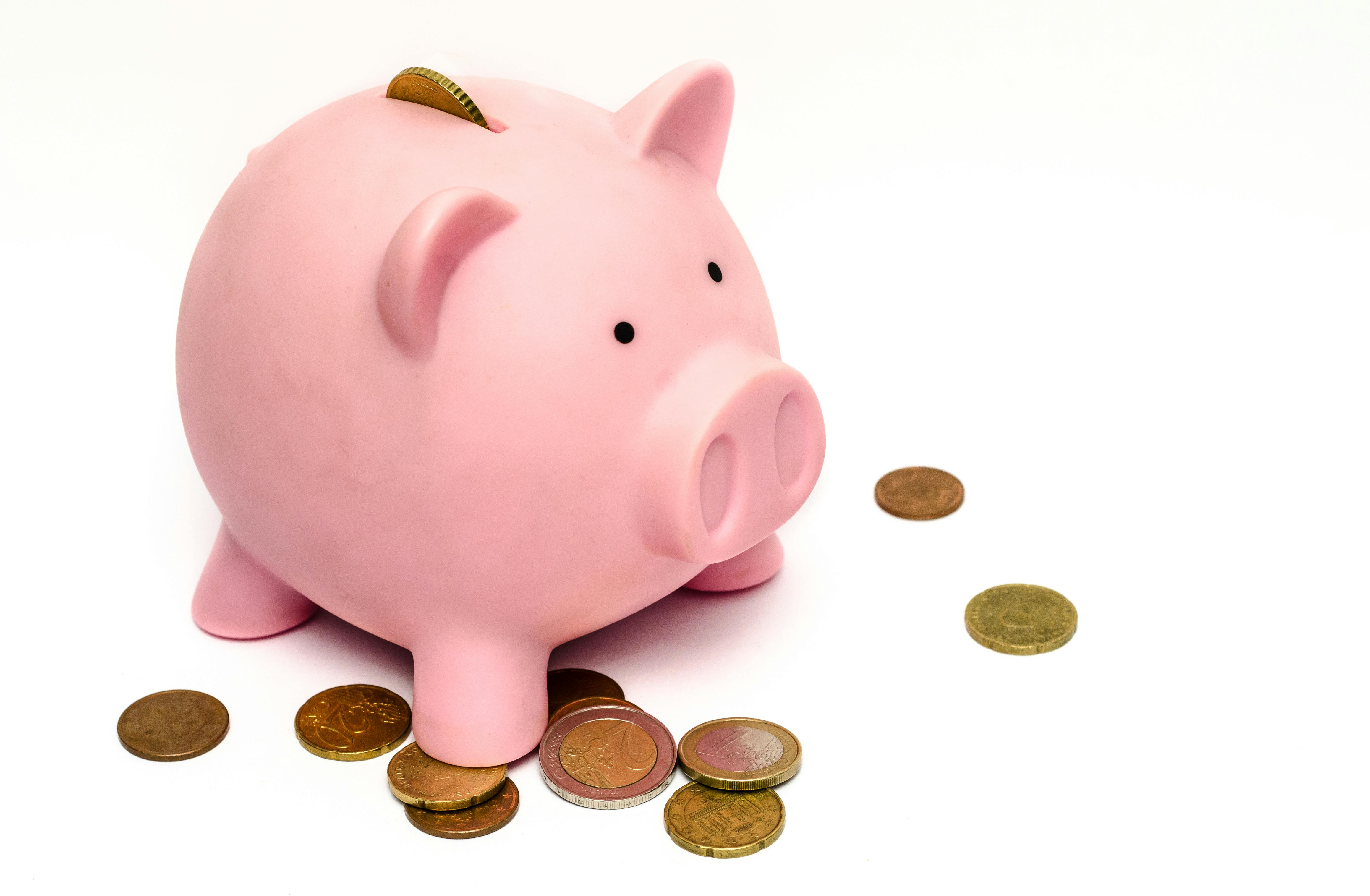 Below are 8 ways we act intentionally and save money. As childless newlyweds, our list may look a little different than most you have seen, but are realistic for our situation and of course can be used as a reference when trying to set up your own budget.
We started only buying the basic groceries. All truths be told, we do sometimes still splurge on a tasty desert or bottled beverage, but generally we try to stick to the basic grocery list each week. This doesn't mean you have to eat the same thing every day week after week, but it does mean eliminating the unnecessary like extravagant side dishes (think multiple ingredients) or expensive snacks. For example, Andy eats toast and jelly every morning for breakfast while I have a smoothie, packs a salad for lunch (more to come on packing our lunch) while I have left overs, and then dinner consists of something homemade with only a few ingredients. We try to not buy snacks or soft drinks and this not only helps our wallets but also our waiste lines!
We also only buy the basic household supplies. I used to be one who LOVED opening up the cabinet and seeing dozens of cleaning supplies, everything I would ever need for anything that would come my way (or so I thought). After reading more and more into downsizing, I realized I was much happier with a cleaning cabinet where I could actually see every label and easily find what I was looking for and that meant less stuff. I now have one bottle of all-purpose cleaning solution (glass and disinfectant in one), one cleanser, toilet bowl cleaner, dish soap, hand soap, and laundry detergent. Period. I eliminated Clorox wipes, separate glass cleaner, dusting spray, fabric softener, dryer sheets, and the list goes on and on. And I haven't had one cleaning battle that I could not tackle without them!
We pack our lunches. This saves us so much money per week versus if we each bought our lunch every day! I calculate Andy's lunch costs an average of $3-4 versus the $5-10+ we would spend eating out. I work from home and normally have left overs from the previous night so that cuts down the lunch budget significantly!
We eat in at least 5 nights per week. For some this may be normal and natural, but for us childless Newlyweds, we struggle to make this happen every week. We really push ourselves to eat in by finding quick and easy, yet delicious meals and by remembering that cooking meals costs about $3-8 per person while eating out (even "fast" food) was costing $10-$20 especially once you include tipping.
We ditched the Keurig. I might have shed a tear the day our Keurig finally died (after 6 years). But since then, I have realized how much we save by making coffee with a standard coffee maker. Not only was the actual coffee maker cheaper ($40 vs. $120), but we also save approximately $45 per month on coffee ($0.25 per cup standard vs. $1 per cup Keurig)
We brew our own beer. For some this is a little extreme, and I myself was very weary when Andy first convinced (more like dragged me kicking and screaming) to start this endeavor. If you don't drink then please proceed to step #7, you already live simply by eliminating this expense! We love a good beer and this can run you $5-8 per beverage or even more if you only drink top shelf. By brewing our own beer we invested a few hundred dollars ($250 or so) in equipment, but based on ingredient cost alone each beer is only approximately $1-$2.
We stick to happy hour and local's night. Even for those who don't drink, happy hour is a great way to get out for a bite to eat, try new places, and most importantly save money! We love Friday night date-night and make a huge effort to make it our in time for happy hour (generally 4-6 at most places). This normally saves up to half off on our food and drinks, meaning we can hit up a local brewery after dinner. Additionally, keep an ear our for "local's nights" in your area. We live in a fairly small town and the downtown area hosts a local's night once a month and some of our favorite restaurants once a week (normally a weeknight). All great ways to save money!
We shop frequently at used clothing stores. This has been a huge way that we have saved money (think hundreds of dollars per month compared to when I was a single lady). Buying used clothing can take some getting used to and can be time consuming. You most likely wont' be able to find that mint green shirt you are searching for on the first try, but if you go in with an open mind or are prepared to search for a few weeks it can save you a lot of money buying used. Additionally, we have simplified our wardrobes so much we barely need to shop for new clothes as we have narrowed down to a few dozens of articles of clothing that we LOVE and wear frequently.