It official, simple living has officially taken over our lives (and I'm not complaining)!
We love to camp… actually Andy loves to camp and I agree to tag along… and have recently tried to apply our simple living standards to our camping trips as well.
This make things much easier when packing and also makes the whole trip much more enjoyable; think more time relaxing around the camp fire and less time digging through supplies trying to find the 'smores sticks you forgot to pack!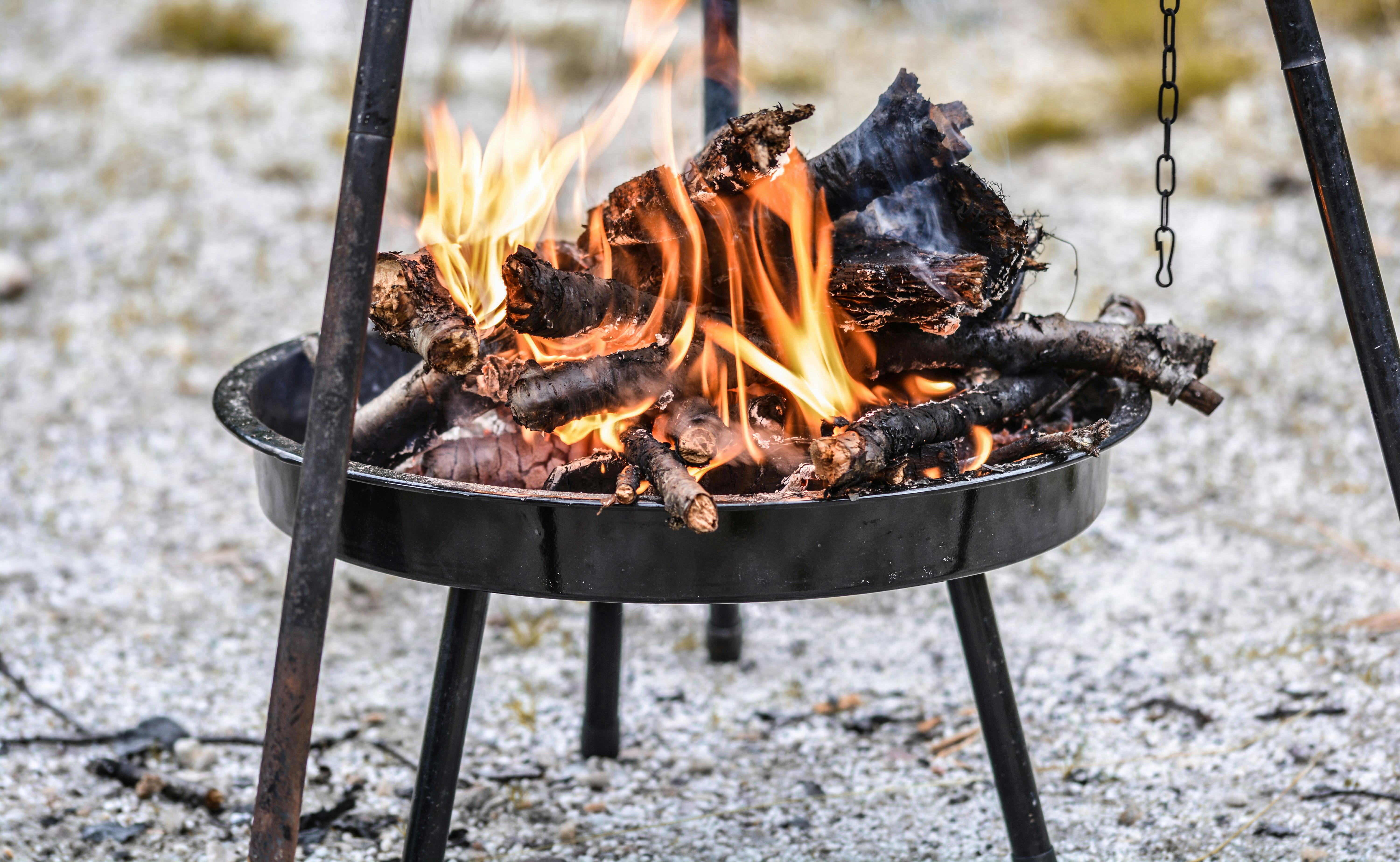 Camping by nature is fairly simple, but we found ourselves stressing out about all the supplies we were going to bring for our weekend getaways
Instead, we recently pared down our camping list drastically by making a few simple changes:
We only pack dried meals. For a party of two this works out great since most dried meal packages are for 2 servings. I had never actually given dried meals a chance before because they don't always sound appetizing, but are actually quite tasty! Also, they don't require refrigeration and are very lightweight, small and easy to store. To make these meals you normally boil 2 cups or so of water and pour into the package to sit for 5-10 minutes. We then divide into two paper bowls with plastic forks/spoons.
We use a single burner stove. This little guy packs up into a bag the size of a coffee mug. The downside is that you can only realistically boil about 2 cups of water at a time, but works out perfectly for a dried meal or 2 cups of morning coffee.
We sleep in the back of our truck. This means no tent or tarps, and thankfully no chance of being eaten by a bear  during the night (my greatest fear for camping). We have a camper shell on our pickup truck and understand this may not be possible for some people, but love how easy it is to climb in the back after a long day outside. The camper also stays a little warmer than a tent and we stay nice and dry if it decides to rain.
We keep a camping bin packed and ready to go.  We try to go camping about once per month during the summer season and have all our supplies packed up in one storage bin (minus bigger items like sleeping bags, camp chairs, & pillows). Its so easy to grab this bin on a Thursday afternoon and do a quick run-through before heading out for the weekend. We keep staple items like our axe, fire starters, paper bowls & plastic cutlery, single burner stove, beer coozies & 'smore sticks in this tub so we are ready to go at a moment's notice!
What are your must-bring camping items? Or any additional ideas on how to camp simply?